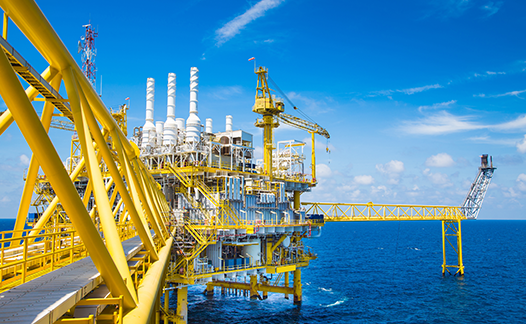 Oil & Gas
Oil and Gas
Hayward has solutions ready for the demanding needs of Oil and Gas applications. Our thermoplastic flow control products are suited water management applications as well as for a vast range of applications where corrosion, abrasion and chemical resistance are a must for the success of your production site.
With the growth of hydraulic fracturing, Hayward's industry leading FLV Series thermoplastic bag and cartridge filters are ideal in water recovery and reclamation skids or systems due to their robustness of design as well as light weight and corrosion resistance. Our revolutionary BYV Series Butterfly Valve is ideally suited for chemical and water storage tanks used at the drill pad. Additionally, Hayward's extensive program of pneumatic and electric actuators allows you the ability to commonize both your thermoplastic and metal valve control needs.
Finally, even on offshore drilling rigs, combined with their substantially reduced weight versus metal, thermoplastics are ideal for the harsh atmospheric and corrosive conditions and forces that rigs are exposed to 24/7. Haywards thermoplastic solutions are ideal for "water maker" systems to convert salt water to fresh, as well as the conveyance of water or waste, to the rigs ballast water systems.
Areas where Hayward products can be used include but not limited to are:
Chemical tanker trucks or container supply

On-site filtration of the discharge of corrosive fluids

Potable water management systems

Storage tank fluid handling

Transfer stations

Chemical and water, storage, supply and recovery tanks
Tools To Make Your Job Easier
View Product Series
Key Market Segments Served by Hayward Flow Control