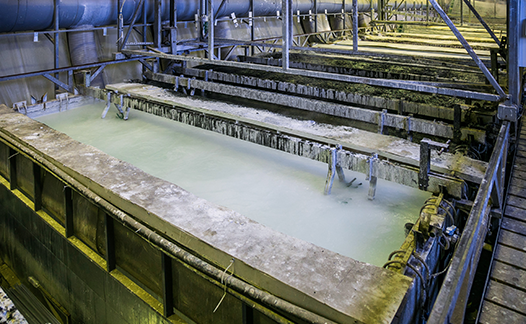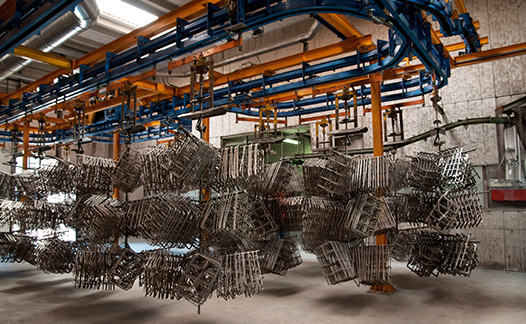 Surface Finishing & Metal Plating
Surface Finishing and Metal Plating
Metal plating and Surface Finishing was one of the early adoptors of thermoplastics piping and materials. As such, this has been one of Haywards earliest markets, using almost all of our products, from TBH Series ball valves, to our T- and S- Series Corrosion Resistant Immersible pumps.
Haywards thermoplastic solutions are a natural in this market, as almost every metal-salt plating solution can be handled easily, including brass, cadmium, chrome, copper, gold, lead, nickel, rhodium, silver, tin, and zinc. In Surface Finishing thermoplastics are used whenever possible for their corrosion resistance and long term performance in applications such as automotive, aircraft, electrotyping, and canning industries.
Even in steel mills, steel piping is being replaced with thermoplastics. Steel plant engineers have found that manufacturing costs improved with use of thermoplastics because of reduced maintenance, lower material costs and longer life provided by industrial thermoplastic materials.
Tools To Make Your Job Easier
View Product Series
Key Market Segments Served by Hayward Flow Control